VE Day Celebrations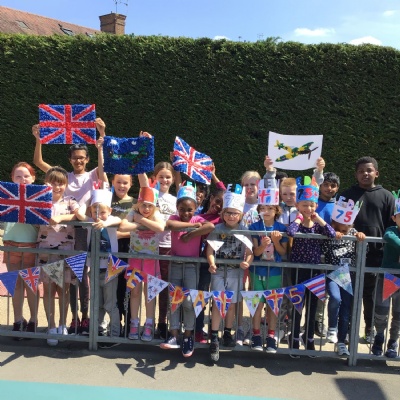 A message from the Headteacher ahead of bank holiday weekend.
Dear Parents & Children of Vaughan,
Another week has passed in the Summer Term. All the staff are missing their classes and also the preparation for so many activities that we are used to at this time of the year. We hope that we will return as a school in the very near future.
The featured photograph of the week is one showing the preparations by the pupils currently in school, for our celebrations to mark VE Day tomorrow.
On Sunday, there should be a Government announcement regarding the plan for all pupils' nationally to return to school. As soon as we have any concrete information, the school will inform you in due course.
As always, please continue with the Home Learning resources as best as you can. Please look out for weekly messages on the website from your child's year group teachers.
An exciting new addition to the Home learning Tab are some new videos that have been uploaded by members of staff under the Home Learning Tab entitled ' Videos from Vaughan'. Please take the opportunity to have a look!
We hope that you are able to try some of the VE Day resources that have been provided and have a look out for some of the work sent in this week, on the website Photo Gallery.
Have a lovely Bank Holiday weekend and enjoy the VE Day anniversary celebrations.
Stay safe and look after each other.
I hope to see you all very soon.
Mrs Jones
Headteacher​