Year 4 Home Learning
Hello everyone,
Welcome to Year 4's Home Learning page, whereby we shall be posting new learning content each week, so keep your eyes peeled. You will also find the answers attached for the Maths and English work that is set!
If you have work which you would like to share with your class teacher, this can be emailed directly to;
Miss Wells 4A@vaughan.harrow.sch.uk
Miss Tawakley 4B@vaughan.harrow.sch.uk
Miss Paris 4C@vaughan.harrow.sch.uk
Support and Advice for children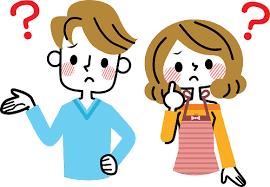 If you have a worry or need some support and a trusted adult cannot help, you can contact the following organisations for help.
Childline (0800 1111, www.childline.org.uk) – This is a confidential service for children and young people. No problem is too big or too small and they're there to listen and support you with anything you'd like to talk about. Or you can have a 1-2-1 counsellor chat online.
NSPCC (0808 800 5000, www.nspcc.org.uk)
Harrow Children Services - 020 8901 2690
Harrow Children Services – Emergency out of hours 020 8424 0999
Police – in case of an emergency - 999
Week 4 - week beginning Mon 11th May
Friday at last! Time to put your pens and pencils down and reflect on the excellent work produced by you this week.
We hope you are all well, safe and have enjoyed another week of home learning – we have enjoyed looking at all the fantastic work you have emailed us. We thought your DT work was superb. You came up with some excellent plans for your kites; you are all a very creative bunch. We loved seeing the pictures of some of you testing out your kites; it looked like great fun!
Please keep emailing us your work next week as we really look forward to seeing what you have been up to.
Stay safe and have an enjoyable weekend.
Miss Wells, Miss Tawakley and Miss Paris
Week 5 - week beginning Mon 18th May
Hello Year 4 Superstars,
Finally, Friday at last and even better, the arrival of the half term break.
We hope you had another great week of home learning.
We are thrilled by the work that you have produced this week and we are so impressed with your hard-working ethic. We were also impressed with the kites that you produced and, even better, the number of you that used recyclable materials to create them. We really hope you have had a great time flying them.
Make sure you're staying safe, staying active and looking after yourselves and your families. Enjoy the week off from home learning and relax!
We're looking forward to seeing your work after the break.
Miss Wells, Miss Tawakley and Miss Paris
Week 6 - week beginning Mon 1st June
Well done Year 4 on another brilliant week of learning!
We have really enjoyed looking through all the hard work you have been sending us during the week as well as the work you have completed on Purple Mash. We especially enjoyed some of the lovely artwork you have been producing. Keep sending in the photos of your work as they really make us smile.
Keep up the hard work and remember to do your daily exercise in order to keep active.
Have a good weekend!
Miss Wells, Miss Tawakley and Miss Paris
Week 7 - week beginning Mon 8th June
Hello Year 4 superstars!
We hope you had a relaxing weekend after all that fun of learning last week.
This week you have a range of interesting activities to do; one of them is learning about the Roman Army and what made them so powerful and successful. You will be looking at the Roman soldier specifically and their uniform and equipment. In Maths, you'll be practicing how to multiply multiples of 10 and 100. Remember to set your work out carefully so that you can follow what you have done.
Thank you again to those who shared their outstanding work last week. It is amazing to see how hard working and focused you have been at home. Remember to keep sending us emails of any work that you are particularly proud of during the week. Please include your name (first name only) and your year group on your pieces of work and send a photo of the work only.
Make sure, as well as doing your work, you are looking after yourselves, keeping active and having some fun! Look at the learning resources page for some more inspiration for all subjects.
Have a great week and take care.
Miss Wells, Miss Tawakley and Miss Paris
Week 8 - week beginning Mon 15th June