Year 5 Home Learning
Hello everyone,
Welcome to Year 5's Home Learning page, whereby we shall be posting new learning content each week, so keep your eyes peeled. You will also find the answers attached for the Maths and English work that is set!
If you have work which you would like to share with your class teacher, this can be emailed directly to;
Mrs Cullum 5A@vaughan.harrow.sch.uk
Mr Young 5B@vaughan.harrow.sch.uk
Miss McCrohan 5C@vaughan.harrow.sch.uk
Support and Advice for children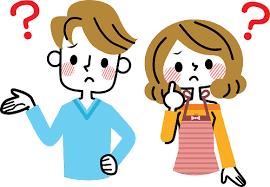 If you have a worry or need some support and a trusted adult cannot help, you can contact the following organisations for help.
Childline (0800 1111, www.childline.org.uk) – This is a confidential service for children and young people. No problem is too big or too small and they're there to listen and support you with anything you'd like to talk about. Or you can have a 1-2-1 counsellor chat online.
NSPCC (0808 800 5000, www.nspcc.org.uk)
Harrow Children Services - 020 8901 2690
Harrow Children Services – Emergency out of hours 020 8424 0999
Police – in case of an emergency - 999
Week 4 - week beginning Mon 11th May
Hi Year 5,
We hope you are all well and enjoyed the VE day activities and celebrations.
We have some great activities for your Home Learning this week. You made a great start to your work on the Mayans and this will continue this week. In Design Technology, you will get to design your own nutritional and balanced meal plan for a day. Science this week is a chance to look at the first Moon landings.
Remember to email us any work you are particularly proud of during the week. It puts a smile on our faces to see the wok you are producing. Please include your name (first name only) and your year group on your pieces of work and send a photo of the work only.
Make sure, as well as doing your work, you are looking after yourselves, keeping active and having some fun! Look at the Learning resources page for some more inspiration.
Have a great week!
Mrs Cullum, Mr Young, Miss McCrohan
Week 5 - week beginning Mon 18th May
Hi Year 5,
Happy Friday and happy half term! The end of not only a week of home learning but a half term. Well done everyone for engaging with the curriculum remotely and working so hard.
Your work continues to make us smile and we are so impressed with the learning and all the hard work that is taking place. Lots of great pieces of English and Maths were sent in this week, we particularly enjoyed your poems. We also really enjoyed looking at your monument designs. These were very thoughtful, varied and creative! What has been your favourite task this week?
Make sure you're staying safe, staying active and looking after yourselves and your families. Enjoy the week off from home learning and relax!
We're looking forward to seeing your work after the break.
Mrs Cullum, Mr Young and Miss McCrohan
Week 6 - week beginning Mon 1st June
Well done Year 5 on another brilliant week of learning!
We have really enjoyed looking through all the hard work you have been sending us during the week as well as the work you have completed on Purple Mash. We especially enjoyed some of the lovely artwork you have been producing. Keep sending in the photos of your work as they really make us smile.
Keep up the hard work and remember to do your daily exercise in order to keep active.
Have a good weekend!
Mrs Cullum, Mr Young and Miss McCrohan
Week 7 - week beginning Mon 8th June
Week 8 - week beginning Mon 15th June