Year 6 Home Learning
Hello everyone,
Welcome to Year 6's Home Learning page, whereby we shall be posting new learning content each week, so keep your eyes peeled. You will also find the answers attached for the Maths and English work that is set!
If you have work which you would like to share with your class teacher, this can be emailed directly to;
MissHallpike 6A@vaughan.harrow.sch.uk
Miss Troup 6B@vaughan.harrow.sch.uk
Miss Demetriou 6C@vaughan.harrow.sch.uk
Support and Advice for children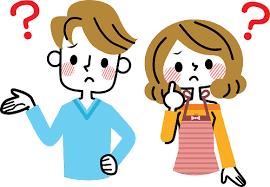 If you have a worry or need some support and a trusted adult cannot help, you can contact the following organisations for help.
Childline (0800 1111, www.childline.org.uk) – This is a confidential service for children and young people. No problem is too big or too small and they're there to listen and support you with anything you'd like to talk about. Or you can have a 1-2-1 counsellor chat online.
Harrow Children Services - 020 8901 2690
Harrow Children Services – Emergency out of hours 020 8424 0999
Police – in case of an emergency - 999
Kooth – Kooth is a web based confidential support service available to young people. Kooth provides a safe and secure means of accessing mental health and wellbeing support.
Kooth offers young people the opportunity to have a text-based conversation with a qualified counsellor.
Counsellors are available from 12noon to 10pm on weekdays and 6pm to 10 pm at weekends, every day of the year on a drop-in basis. You can access regular booked online counselling sessions as needed.
Outside counselling hours' young people can message the team and get support by the next day.
When you register with Kooth, you will have support available now and in the future. Support can be gained not only through counselling but articles, forums and discussion boards. All content is age appropriate, clinically approved and fully moderated.
To find out more visit www.Kooth.com where you can register and find out more about the service.
You can also view a short video about the service at:
Week 4 - week beginning Mon 11th May
Hello Year 6,
Happy Friday!
We hope you are all well, safe and have enjoyed another week of home learning – we have enjoyed looking at all the fantastic work you have emailed us. We thought your History work was brilliant. You came up with some really creative methods of communication and thought carefully about why you would need to use a variety of methods in the modern day.
Please keep emailing us your work next week as we really look forward to seeing what you have been up to.
Now it is time to relax and enjoy a lovely weekend with your families.
Take care and have fun!
Miss Hallpike, Miss Troup and Miss Demetriou
Week 5 - week beginning Mon 18th May
Hello Year 6,
Happy Friday and happy half term!
We hope you had another great week of home learning.
Your work continues to make us smile and we are so impressed with the learning and all the hard work that is taking place. Lots of great pieces of English and Maths were sent in this week, we particularly enjoyed your 'About me' profiles. We also really enjoyed looking at your classification of different ingredients for quesadillas and spring rolls, even if it did make us a little hungry! What has been your favourite task this week?
Make sure you're staying safe, staying active and looking after yourselves and your families. Enjoy the week off from home learning and relax!
We're looking forward to seeing your work after the break.
Miss Hallpike, Miss Troup and Miss Demetriou
Week 6 - week beginning Mon 1st June
Well done Year 6 on another brilliant week of learning!
We have a lovely time looking through all the hard work you have been sending us during the week as well as the work you have completed on Purple Mash. We especially enjoyed some of the lovely artwork you have been producing. Keep sending in the photos of your work as they really make us smile.
Keep up the hard work and remember to do your daily exercise in order to keep active.
Have a good weekend!
Miss Hallpike, Miss Troup and Miss Demetriou
Week 7 - week beginning Mon 8th June
Content coming soon.
Monday
English -
Maths -
Science -
Tuesday
English -
Maths -
History/Geography/RE -
Thursday
English -
Maths -
Design & Technology -
Friday
English -
Maths -
Other Curriculum Areas -
Week 8 - week beginning Mon 15th June
Content coming soon.
Monday
English -
Maths -
Science -
Tuesday
English -
Maths -
History/Geography/RE -
Thursday
English -
Maths -
Design & Technology -
Friday
English -
Maths -
Other Curriculum Areas -