Easter holiday update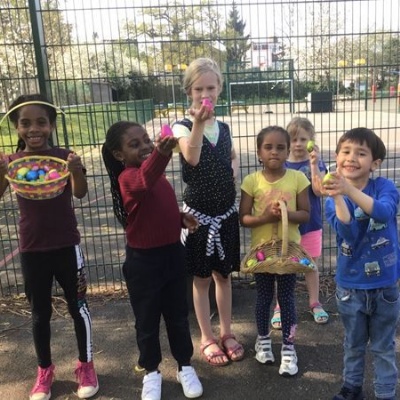 Wishing you all a happy Easter.
Dear Parents & Children of Vaughan,
We have completed the end of the first week of the Easter Holidays. I hope that everybody is safe and well and had some fun with their families.
The featured photograph is of the children in school today enjoying their Easter Egg Hunt this afternoon.
Our students have produced a wonderful video that has been made by the pupils in school thanking the efforts of the NHS workers.
Stay safe and have a lovely Easter weekend.
Eat lots of chocolate!
Mrs Jones
Headteacher