End of Easter break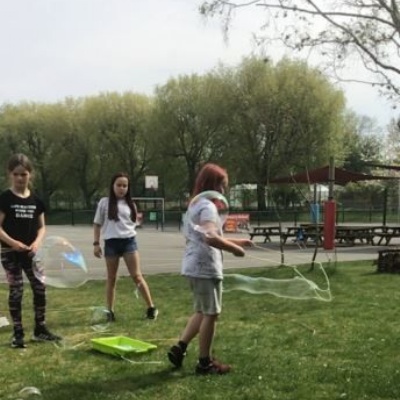 End of Easter break message.
Dear Parents & Children of Vaughan,
We have completed the end of a very different Easter Holidays. I hope that everybody is safe and well and had some fun with their families.
The featured photograph is of the children in school this week enjoying bubble making.
The new Home Learning resources will start from Monday 20th April 2020 and we hope that you have the opportunity to access these resources at your leisure. Please look out for weekly messages on the website from your child's year group teachers.
On behalf of all the staff, we wish all of you the very best and hope to see you in the near future.
Stay safe and look after each other.
Mrs Jones
Headteacher