1st week of Summer Term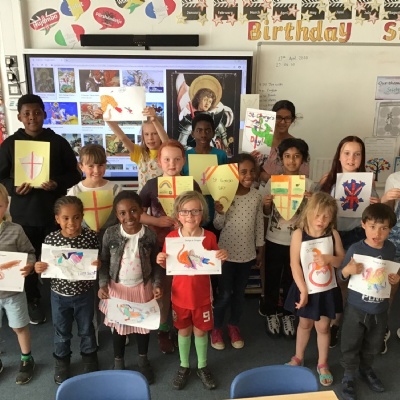 End of the 1st week of the Summer Term message from the Headteacher.
Dear Parents & Children of Vaughan,
We have completed the end of the first week of the Summer Term. I hope that everybody has had the opportunity to try some of the daily activities available in your Year Group Home Learning Folders. Remember it is about having a go and trying something new!
The featured photograph for this week is of the art work by the children in school celebrating St.George's day yesterday.
The Home Learning resources will continue from Monday 27th April 2020. Please look out for weekly messages on the website from your child's year group teachers. I know they have been very impressed with the fantastic efforts from home!
Please take a look at some of the work sent in this week, on the website Photo Gallery.
On behalf of all the staff, have a lovely weekend.
Stay safe and look after each other.
Mrs Jones
Headteacher