Message from the Headteacher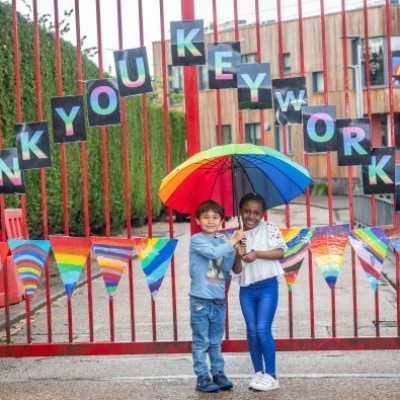 An update from the Headteacher.
Dear Parents & Children of Vaughan,
We hope that all our families are in good spirits and are keeping safe and well. Hopefully, after Sunday's announcement by the Prime Minister we may be able to take tentative steps to plan a return as a school community before the end of the Summer Term.
As and when the school receives further information from the Local Authority, the school will inform you in due course.
The featured photograph of the week is one taken by the Local Authority for a planned collage showing a range of workers in the Borough including pupils in school with their teachers, and is hoped to be created celebrating all the efforts of the key worker communities at this difficult time.
Please continue with the Home Learning resources available in your children's home learning tabs. Please look out for weekly messages on the website from your child's year group teachers.
We hope that you all have a great weekend and have a look out for some of the work sent in this week by the pupils, on the website Photo Gallery.
Stay safe and look after each other.
Mrs Jones
Headteacher​