End of Summer Term 1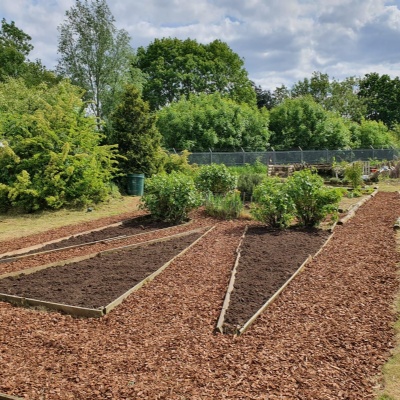 End of term message from the Headteacher
Dear Parents & Children of Vaughan,
We hope that all our families continue to be safe and well. This has been a very different way to end the first half term.
We still await confirmation from the Government that school's will be back in some way from the first week of June and as parents of pupils in Reception, Year 1 and Year 6 you will have already received information regarding the school's plan for wider phased reopening.
The featured photograph of the week is one of the school allotment which has been cleared and is ready for the school to use. Hopefully, the pupils at Vaughan can think of all the lovely planting that they would like to do on the plot when they return and perhaps have a go designing a picture to show how they would like the allotment to look.
We hope that you all have a great half term and have a look out for some of the work sent in this week by the pupils, on the website Photo Gallery.
We hope to see you all very soon with further information.
Stay safe and look after each other. ​
Mrs Jones
Headteacher​​