Easyfundraising Advent - 25 days of prizes to be won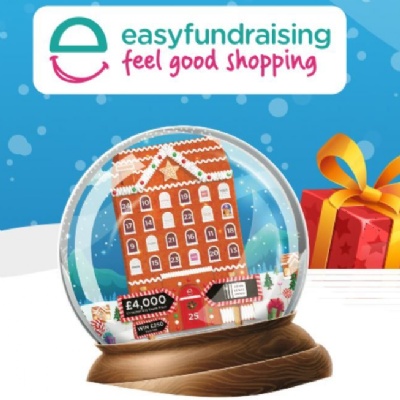 Help the school and be in with a chance to win £2,000 to spend with John Lewis
As many of you will know, Friends of Vaughan is a charity which raises money to support the school in delivering the very best education for all our children. One of the ways we do this is in partnership with easyfundraising which donates money to us every time you spend money with one of its partners. This Christmas easyfundraising has launched a competition to allow you both to WIN £2,000 FOR YOURSELF to spend at John Lewis & Partners whilst at the same time RAISING MONEY FOR THE SCHOOL. Entering is both FREE and very simple. It would be great if you could help support our fundraising efforts by taking part.
How does it work?
Entering is really easy. Simply follow this link to open the easyfundraising Advent Calendar:
https://www.easyfundraising.org.uk/advent-calendar/
and then click on the right door for that day! You can enter every day between now and 24th December and each entry is FREE. For each day you enter, you'll get a free entry to the Christmas Day Grand Prize Draw for £2,000 to spend at John Lewis & Partners and a £2,000 donation for Friends of Vaughan! The more people who enter and the more times you enter, the greater the chance we have of winning a donation and the greater the chance you have of winning the £2,000 prize! Please see the attached flyer below for more information.
How else can I use easyfundraising to raise money for Friends of Vaughan?
Easyfundraising is a fantastic way for you to help us raise money to help support your child's education. You can use easyfundraising when making purchases with many of the best known UK retailers and for every purchase you make easyfundraising makes a donation to Friends of Vaughan. It costs you nothing - simply follow the link on the easyfundraising website to the relevant retailer and make your purchase. Easyfundraising's partners include Tesco, Sainsburys, Argos, eBay, Amazon, M&S, John Lewis, Dominos, TUI and many more. For more details you can visit the easyfundraising website at:
https://www.easyfundraising.org.uk/vaughanschoolpta
Many thanks and good luck!
Friends of Vaughan