7 top tips to support reading at home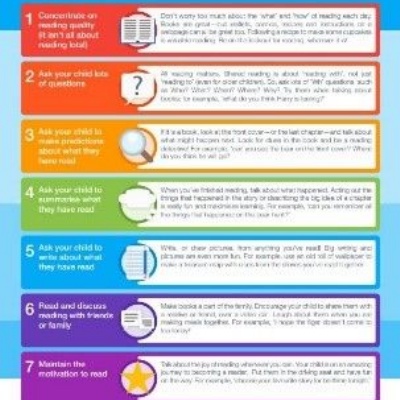 Top tips to help you support children's learning while schools are closed to most pupils.
Shared reading is a great way to develop children's language and communication and to boost their reading skills.

This resource provides 7 top tips to help families have fun with reading.

A version tailored to Key Stage 2 children is available, as well as 7 translations, to ensure that it is accessible to families for whom English is an additional language.