Laptops for Children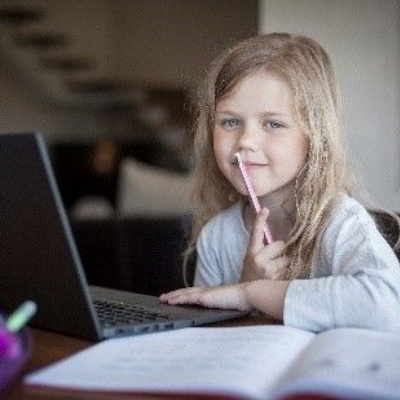 Laptops for Children - We urgently need your help!
As we have all moved to remote learning, the need for the right technology has become critical. Unfortunately, there are still many children at Vaughan who have no or only limited access to a computer and WiFi at home and are not able to take part in the online learning they deserve.
Our school has been lending pupils computers, appealing for additional support from businesses, as well as distributing the 29 computers bought by the Government for selected year groups. However, none of this has been anywhere near enough to end the inequality of access to online learning within our school community.
We think this is unacceptable. Our ambition is that no pupil should be without the equipment (computer and Wi-Fi connection) they need to access home learning online. This remains really important even as we start to look forward to the return to school so that we can empower all children to access online learning at home throughout their education.
There are two ways that you can help
Donate laptops / tablets
Do you own a business that has spare laptops or other IT equipment lying around unused?
Does your employer have IT equipment they would be able to donate?
Do you or your family or friends have an old laptop or tablet stashed away unused?
There is a good chance we can re-purpose these machines to make them suitable for pupils.
Please contact our School Business Leader, Mrs Beaven (Tel: 0208 427 7222 or email at finance@vaughan.harrow.sch.uk) if you think you can help.
Donate money
We are launching a fundraising effort to help re-condition the machines donated as well as to buy additional computers and Wi-Fi for pupils who need them. All contributions, small or large, will make a big difference.
Please visit www.crowdfunder.co.uk/friends-of-vaughan to donate what you can and share with your friends and family.
We really appreciate your support in helping create a fairer school.
Vaughanpta@gmail.com | https://www.facebook.com/groups/vaughanPTA/
Friends of Vaughan School, The Gardens, Vaughan Road , Harrow, Middlesex, HA1 4EL
Registered with the Charity Commission as 1029914| Friends of Vaughan School