Anti-Bullying Week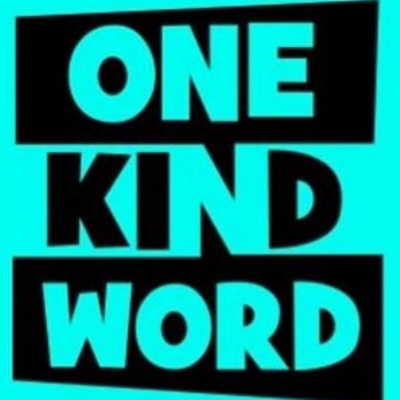 Every November, schools throughout the United Kingdom take part in Anti-Bullying Week.
This is an opportunity to shine a spotlight on bullying and consider the steps we can take together to stop it. Anti-Bullying Week 2021 is taking place from Monday 15th to Friday 19th November this year, and it has the theme 'One Kind Word'.
Kindness is more important today than it has ever been. The isolation of the last year has underlined how little acts of consideration can break down barriers and brighten the lives of the people around us. This is one of the reasons, that 'One Kind Word' has been chosen as the theme.
Following the success of the campaign in 2020, the Anti-Bullying Alliance (which coordinates the campaign each year in England and Wales) asked over 400 young people, teachers, and parents, what they wanted from this year's Anti-Bullying Week. Again and again, the young and not-so-young told us they wanted anti-bullying work to be about hope and the positive and kind things we can do to halt hurtful behaviour in its tracks.
This week, the children will have a Class Assembly, where they will watch a short video, have a discussion about bullying and how to tackle it as well as completing some activities. Our School Council will be meeting to discuss how they can ensure that our 'Zero Tolerance' approach to bullying can be conveyed and what they can do to raise the profile of Anti-Bullying, what it means to us in school and how we can positively tackle any reported incidences in the future.
For more information, here is a link to the website for 'One Kind Word': https://anti-bullyingalliance.org.uk/anti-bullying-week/anti-bullying-week-2021-one-kind-word