Installation of a new outdoor gym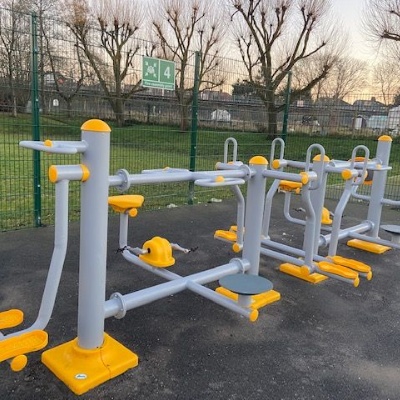 Installing outdoor fitness equipment is an excellent way of engaging all children in more physical activity, even the least active, helping to keep children fit and healthy.
The introduction of our new outdoor gym equipment in school will help promote a healthy lifestyle and boost mental wellbeing. Children will have the opportunity to take part in physical activity in a more attractive environment with outdoor gym equipment that is easily accessible and a joy to use.
Children can participate together without having to compete, meaning every child can get involved. Outdoor exercise is proven to enhance fitness and stimulate emotional wellbeing, while developing muscle strength, flexibilty, balance and co-ordination. The outdoor gym also promotes imaginative play, physical literacy and fitness with fun.