School children promote 'flower power' in Harrow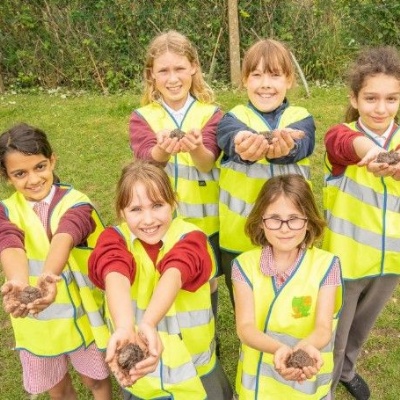 Barratt London have donated 150 seed bombs to pupils at Vaughan
Residential developer, Barratt London have donated 150 seed bombs to pupils at Vaughan Primary School, Harrow who are based near the Eastman Village development on Hargrave Drive.
Seed bombs, also known as guerrilla gardening or seed balls, are a natural seeding technique to create a mini meadow of flowers.
Each seed bomb is a tiny individual ecosystem, encased in sustainable compost to protect the native wildflower seeds from predators such as birds and ants, whilst giving them the much-needed nutrients for the beginning of their lives.
Ed McCoy, Sales and Marketing Director for Barratt West London, comments: "Coinciding with Spring, we are excited to get this campaign underway in partnership with Vaughan Primary School. The seed bombs are a fun way for children to get excited about gardening and bringing new life to their outside space."
Seema Varsani, Assistant Headteacher at Vaughan Primary School in Harrow said: "We are very keen to encourage our students to explore the outdoors. This donation is an exciting new way to enhance the natural beauty in our school gardens. The children dispersed the seed bombs around where we have planted new trees around the perimeter of our fence on the playground, and we are looking forward to seeing what happens."