Period Poverty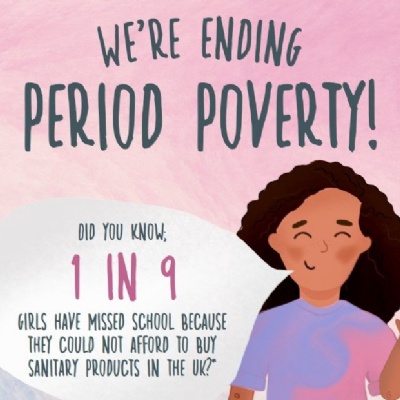 Can you imagine not being able to afford or access sanitary products to help manage your period?
Period poverty is the lack of access to sanitary products due to financial constraints, this can be caused by a wide range of life events that negatively impact on an individuals' ability to access sanitary products to manage a most intimate and regular occurrence in their life.
Periods are a normal part of life. It is increasingly recognised that good menstrual health is an essential component to wellbeing.
Did you know that 1 in 9 children have missed school because they could not afford to buy sanitary products in the United Kingdom?
The Department for Education's (DfE) Period Product scheme to provide free period products to young people who need them in schools across England has been in place for some time to ensure all learners to fully participate in education by making period products available as and when they are needed.
If a child is in need they just need to tell a trusted adult, such a teacher, a member of welfare team, who will happily supply what is needed during the school day.
Recently, due to a donation from Morrisons supermarket, we are now able to offer access to products which are available more widely for use in the home. If you think you can benefit from this scheme, please complete the attached sign-up form below by clinking on the link, to ensure supplies can be discreetly dispatched.