Vaughan's digital vision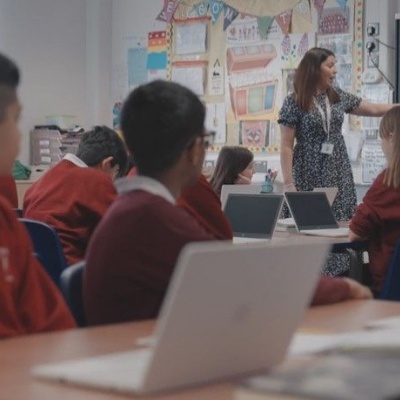 Equipping students to be successful in the 21st century and beyond.
Vaughan Primary has been considering how we prepare our pupils to live in a world where knowledge is dynamic and constantly evolving. By the time our students move to the next phase of their educational journey or move into the world of work, they will increasingly require a core set of digital, social and emotional skills in order to thrive and succeed in both their personal and professional lives.
Our school vision statement is to prepare our children for a happy future, but with the future world of work changing as technology advances, we recognised that we needed to implement fundamental change if we are to equip students to be successful and thrive in the 21st century and beyond.
Our refreshed digitial vision statement is:
To take advantage of emerging technologies, which enable equality of education and create an inclusive learning environment.

Create personalised learning for all, which is pupil centred and focused on learning outcomes that prepare learners for life in the modern world. ​​

With staff at the forefront of teaching and learning, empowered by creativity and innovation, we use digital technology to develop 21st century skills in our students to prepare them to be successful in both their personal and professional lives. ​​

To ensure ongoing financial sustainability of the organisation, to maximise efficiencies that are gained by planned digital innovation.
To see how digital technologies are transforming teaching practices within school, take a look at the following videos.