Digital Improvement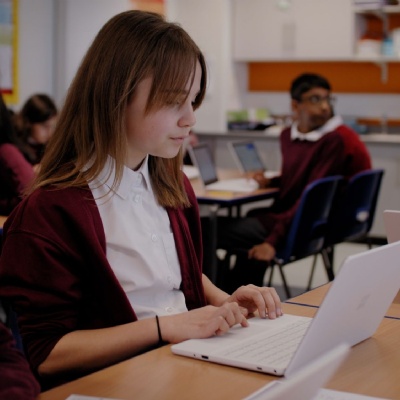 Equipping students to be successful in the 21st century and beyond.
Following Vaughan's enrolment in a government funded project to accelerate its digital transformation strategy in February 2022, where we participated in the Microsoft Accelerate and Demonstrate programme, we have been working at pace to accelerate the digital transformation process within the school.
We had the pleasure of inviting film production company 12:42 back into school just before the Christmas holidays to film and chart the progress we have made on our digital transformation to ensure we equip students with the skills they require to succeed in the 21st century and beyond.
We are happy to share the video produced, which provides some insight as how new technologies are being embedded in the classroom.
Vaughan is on its pathway to becoming a Microsoft Showcase School and staff are undertaking regular training to continue to develop new skills and transform teaching practice to give the children the best possible learning experiences.