Imaginations Run Wild competition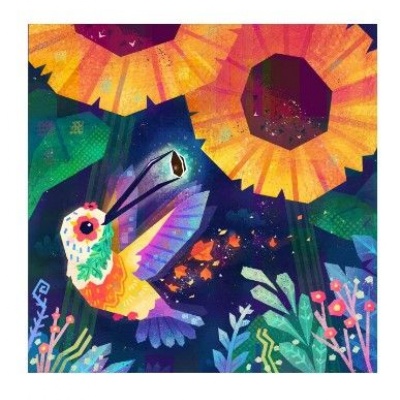 Adobe and partnered artists collaborates with Year 5 children to create climate superheroes with Photoshop this Earth Day
Every year, Adobe aims to support Earth Day and this year was no different. Our Year 5 students at Vaughan Primary were offered the opportunity by Tablet Academy Education to participate in an Adobe competition "Imagination Run Wild" which would see them design their Climate Superhero.
From hair that can stretch to collect rubbish to shoes that plant seeds as you walk to a healing tree that can breathe life into other dying trees, Adobe and the partnered artists certainly had their work cut out for them.
Adobe has helped to bring to life a group of children's Climate Superheroes winning designs. Yet with the greatly detailed and endless capabilities of Photoshop at hand, it was a job well done. The seemingly impossible has been made possible, and the Climate Superheroes dazzle on the screen as if they were real, genuine comic book characters.
The lucky artists whom were a winner have had their original drawing transformed into digital artwork by an artist and will receive a high-quality print of this to keep.
Adobe has also given framed copies of the prints to Vaughan Primary and we will be proudly displaying them in the school to celebrate the children's achievements. I am sure you agree that the results are stunning!