Rugbytots @ Vaughan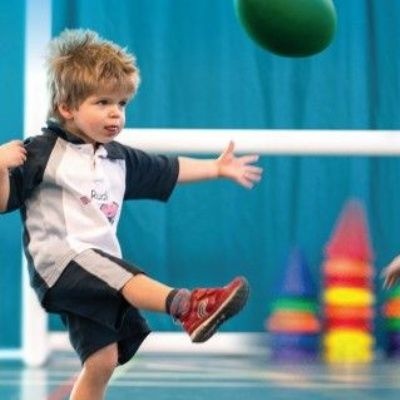 Using multiple skills of rugby to create a fun, dynamic and imaginative environment whilst developing core motor skills and social awareness.
Rugbytots super fun, engaging and cross curricular classes take place at Vaughan Primary School on a weekly basis. Our classes involve fun games, teamwork, skill development, movement skills, colour/shape/number recognition and a fantastic opportunity for the child and parent to bond as both are involved in classes. As your child gets older and more independent the parent takes more of a role as their biggest fan on the sidelines, but still there to support where required.
Venue and times:
📍 Harrow – Vaughan Primary School - HA1 4EL (Saturdays)
08:45-09:15 - 2-3.5-year-olds (available)
09:20-10:05 – 3.5-5-year-olds (available)
10:10-10:55 - 5-7-year-olds (available)
Our classes are also a great opportunity for your child to familiarise themselves with the venue if you are intending on your child enrolling at the school in the future or to build their confidence in familiar surroundings if they already attend the school. The classes can be found online at – Harrow Rugbytots.