School Closure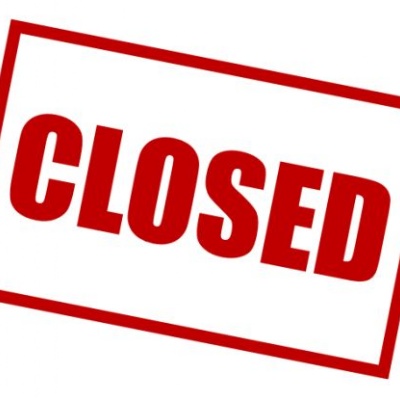 Dear Parents/Carers,
Further to the Prime Minister's press conference yesterday evening, Vaughan Primary
School will be closed from Monday 23rd March 2020 until further notice.
What this means for most of our school population is that your child will not have face to face learning with their class teacher.
In light of this, the school has put together a number of measures to mitigate this situation,
so that pupils have access to learning at home. The resources provided are for term time
use. We have not provided learning tasks that cover the Easter Holidays or beyond, at this
point.
The decision has been made, by the Prime Minister and the Government and therefore the
school will be closed to the vast majority of pupils.
The government have decided to keep schools open for designated key workers and pupils
that are deemed 'most vulnerable'. Key workers are people who work within the public
sector in roles that are vital to the infrastructure of the community. They include the jobs
below:
NHS Health workers
Teachers
Police officers
Care Workers looking after the vulnerable and elderly
Armed forces
Supermarket delivery drivers
If you are a key worker, then you will need to provide current formal identification so that the school can verify this (e.g. Photo Identification). This will need to be presented to the
school by 10.00am on Friday 20th March 2020. Staff will be available in the Nursery
from 8.30am today.
It is important to stress that this is a parental choice and if your child is eligible to be in
school because you are a key worker and you do not wish for your child to be in school, then you do not have to send them in to school. However due to growing staff absence, I have already had to close the Nursery in order to redeploy staff. So if you are from a two parent family, both parents will need to be on the eligible key worker list or the expectation is that your child remains at home.
We will be personally contacting parents of pupils on the 'most vulnerable' list and inviting them to remain in school from Monday 23rd March. It is not for parents to nominate their children to remain in school – the school already knows who these pupils are. Again this is a parental choice and if your child is on the 'most vulnerable' list and you do not want your child to be in school, then you do not have to send them in to school.
If your child is attending school from Monday 23rd March, the medical guidance on a high fever and a persistent cough are still in operation. They will be sent home for 14 days of whole household isolation regardless of whether they are the children of key workers or on the vulnerable pupil list. I need to safeguard remaining pupils and staff.
It is important to note that the school will remain open to key workers and vulnerable pupils as long as I can safely staff the school site. In the event of overwhelming staff absence, I will have no option but to inform the Governing Body and the Local Authority of a part/whole school closure.
If you are concerned about the Health of yourself or a family member, please remember to contact Public Health and NHS 111 for any guidance relating to the health of all those in your households.
During these totally unprecedented times, I would like to thank the entire parent community for all your support and patience at such a trying time.
Accompanying this letter is a comprehensive list of activities and websites that can be accessed for home learning. Passwords are included in this supplement and pupils will also be bringing individual usernames and passwords home in homework books or homework diaries. Pupils will also be bringing home an individual Year Group learning pack/project to be completed during the time of school closure. Additional links can be found on our website.
Again, take care of yourselves and each other. I will try to update you with information as and when it is received via the school's usual methods of communication.
Yours sincerely,
Mrs Karen Jones
Headteacher