Newsletters
Please click on the links below to view our monthly school newsletters and important communications sent home.
JANUARY 2020 NEWSLETTER
MESSAGE FROM MRS JONES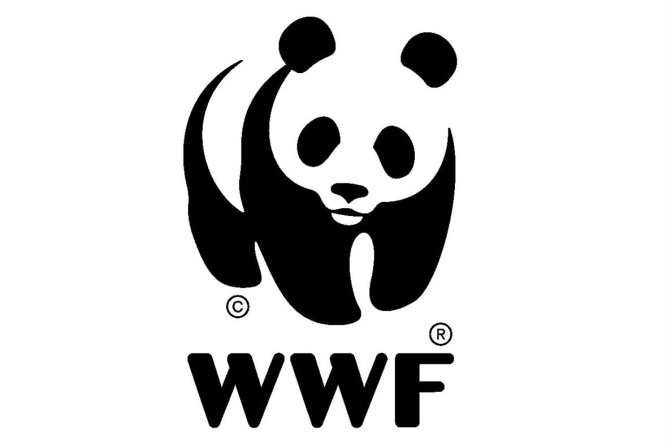 I would like to thank the Year 6 girls who organised today's Non-uniform day to raise money for the WWF in support of helping animals affected by the wild fires in Australia. They did a great job! We raised £633.31. Thank you to everyone who donated. I would also like to thank all the parents who attended the recent Parent Consultation meetings with their child's teacher. We have had some very positive feedback from parents which has been gratefully received.
I would like to remind parents and children about safety before and after school in the roads around the school. We have had reports that safety is being compromised when crossing the road, particularly at the junction of Blenheim Road and The Gardens. Children have been seen copying what their parents do and not stopping to check for traffic before walking straight across the road. The junction of Blenheim Road and The Gardens is NOT a zebra crossing. Please be mindful when using this junction. Thank you.
The half term holiday is Monday 17th February to Friday 21st February. Children return to school on Monday 24th February.
KEY DATES

Reception:

Monday 3rd February, Tuesday 4th February – Eye Tests

Year 2:

Wednesday 5th February – Trip to RAF Museum

Year 2:

Wednesday 4th December – Christmas Concert to Parents – 9.15 am

Thursday 5th December – Christmas Concert to Parents – 2.00 pm

Year 4:

Monday 24th February – Class 4B Trip to the National Gallery

Thursday 27th February – Classes 4A and 4C Trip to the National Gallery

Year 5:

Wednesday 26th February – Visit to Nower Hill to watch School of Rock performance

Year 6:

Wednesday 12th February – Drugs Choices Workshops
SCHOOL INFORMATION
NEWS IN BRIEF
We currently have spaces in our Afternoon Nursery (12.40 pm to 3.40 pm). Application forms are available from the school office.
Please ensure that ALL items your child brings to school are labelled with your child's name and class – e.g., coat, school clothes, P.E. kit etc. This will help us return lost items to children!
If you are emailing the school regarding your child, please ensure you write your child's name and class on the email so we know where to direct it. Please also note our attendance email address (attendance@vaughan.harrow.sch.uk) for anything relating to your child's absence from school.
On Wednesday 12th February between 9.00 am and 11.00 am we have another coffee morning which is open to all parents and carers. Representatives from Harrow Early Support team will be present to give information about all the support that is available to parents and carers in Harrow free of charge.
The Friends of Vaughan (PTA) are holding a Valentines Bake Sale after school on Friday 14th February. Please bring some cash to buy tasty treats and help support the school. There will also be a Friends of Vaughan meeting at 2.00 pm on the same day in the small hall. All parents and carers are welcome to attend.
PLEASE NOTE THAT WE WILL NO LONGER BE SENDING DATES LISTS
OUT TO PARENTS. THIS INFORMATION CAN BE FOUND UNDER 'CALENDAR' ON OUR NEW WEBSITE.
COOKERY AND CRAFTS WORKSHOPS
Harrow Council are running exciting cookery and crafts workshops for children between the ages of 6-11 from 10.00 am to 3.00 pm on these dates:
Monday 17th February 2020
Tuesday 18th February 2020
Wednesday 19th February 2020
The workshops will be held at their Cookery School which is located at the Civic Centre, Civic 7, Station Road, Harrow, HA1 2XY. The sessions costs only £29.50 per day and they offer a 15% sibling discount.
You can book online at:
https://www.harrowcommercialservices.co.uk/services/catering/harrow-cookery-school/children-s-cookery-courses
They are make and bake workshops - Activities include making yarn monsters, painting, decorating and baking a range of sweet and savoury pastries, cupcakes and cookies.
VAUGHAN'S ANNUAL ART EXHIBITION
This year our art exhibition will be held on Friday 28th February, 3.00 pm to 4.30 pm. This will mark the end of Art Week and once again we will take inspiration from our Year 4s participation in the Steve McQueen Tate Year 3 Project. Children will focus on portraiture, as well as some of the themes Steve McQueen hopes we will explore such as identity, belonging and community. Look out soon for posters and communications.
THE STEVE MCQUEEN EXHIBITION AT TATE BRITAIN
Over 3,000 pupils across London have been brought together through this artwork. We feel fortunate that our Year 4s were able to be part of this unique piece, the largest group portrait ever! If you would like to visit the Steve McQueen Year 3 exhibition to see our current Year 4 pupils, and experience this immense artwork, it is open to the public at weekends and school holidays until May 3rd. There is no cost and the gallery have a variety of activities offered for families. Details of these can be found on their website.
With pupils' safeguarding of paramount importance, each photograph is anonymous. Safeguarding and protection of children is crucial, so please be mindful of sharing images and information on social media, as schools could be identified this way. Have some fun looking for us! Tate Britain can be found here: Millbank, London, SW1P 4RG. Nearest tube station is Pimlico.
https://www.tate.org.uk/whats-on/tate-britain/exhibition/steve-mcqueen-year-3

ATTENDANCE
The class attendance awards have been won by the following classes recently:
Infant
School

Junior
School

Week commencing Monday 2nd December

2B (99.7%)

4C (99.7%)

Week commencing Monday 9th December

2A (98.3%)

3A (100%)

Week commencing Monday 16th December

2A (95.4%)

4C (98.8%

Week commencing Monday 6th January

RB (98.7%)

3C (99.6%)

Week commencing Monday 13th January

2A (99.4%)

6C (99.7%)

Week commencing Monday 20th January

1B (98%)

3A & 4A (99.3%)

Week commencing Monday 27th January

RB (99.7%)

3B, 4A, 5C (99.3%)
All classes receive extra Golden Time and time in the MUGA (in the playground) the week after they win the award. As a school, we are aiming for children to reach 98% attendance across the school. The current school attendance for this academic year is 96.4%.
Our Junior school parents raised £233.40 for SPEAR at the Years 3&4 and 5&6 Christmas concerts at St. Peters Church. Thank you to everyone who donated!
WELFARE UPDATES
MEDICAL NEEDS
If there are any changes to your child's medical needs, please contact Welfare as soon as possible to ensure that our records are kept up to date so that we can support your child.
HEAD LICE
There seems to be a recurring problem of head lice in school. Parents are treating their children and then they catch it again very soon afterwards. Would all parents please check their child's head regularly and if they find head lice, please treat as soon as possible.
Head lice are tiny grey/brown insects roughly 2-4mm long. They move fast and can be difficult to see. The females lay eggs every day. Each egg, about the size of a pinhead, is firmly attached to a hair close to the scalp. They take 7 days to hatch and then live for about a month. Head lice move from person to person during head to head contact only.
Head lice live on just a little blood which they get by biting the scalp. Their bites leave tiny red spots (another tell-tale sign of head lice) and these can itch intensely but usually only after lice have been present for several weeks.
If you already have these unwelcome visitors, the first step is to get an effective treatment which will kill the lice, and to treat ALL THE FAMILY WITH IT.
There is a cost free way of keeping on top of head lice. When washing your child's hair, use a good dollop of conditioner and comb through using a nit comb.
If we spot head lice at school, we send out a letter to the whole year group advising parents. Thank you for being vigilant!
VAUGHAN SPORT
HOCKEY RALLY – Tuesday 28th January
The Harrow Hockey Rally was the highest attended Hockey Rally in Harrow's history this year. Twenty schools in total from across the borough attended on what was a sunny but extremely cold day! Vaughan was put in a group with Longfield, St George's A team and Grimsdykes B team. Vaughan started off against Longfield and dominated the majority of their opening match. The match finished 3-0 to Vaughan with Jack (6C) scoring all 3 goals. A great start!
Next up were St George's. This was a much tighter match between two very skilled teams. Vaughan went 1-0 down early on but kept pressing forward. Vaughan managed to eventually finish the game and were 3-1 winners! There was another goal from Jack (6C) and 2 from Katherine (6C).
The final group game was against Grimsdyke B's. Vaughan started amazingly well in this one and were 3-0 up at half time thanks to a hat trick from Katherine (6C). Grimsdyke scored twice in the second half to set up a nervy finish, but Vaughan took the 3 points once again to top their group and go through to the semi-finals.
The team saved their best performance for the semi-finals where they faced the Grimsdyke A team. The match ended with Vaughan running out 4-1 winners. Gaols were scored by Kami (5A), Arthur (6A) and another 2 goals from Katherine (6C). West Lodge was waiting in the final.
West lodge managed to score a very early goal in the final and Vaughan were on the back foot for most of the first half. The second half was a different story though and the Vaughan team were creating chance after chance but struggling to get the ball into the goal. That was until the last 30 seconds of the game when Arthur (6A) managed to tap in from close range to take the game to extra time.
Extra time was extremely close between both teams. In the end though, it was West Lodge who scored with time running out. Vaughan had to settle for runners up and silver medals but all the children should be extremely proud of their efforts. It was a fantastic day for the team!
VAUGHAN SAFEGUARDING
TOP TIPS... MANAGING YOUR CHILD'S COMPUTER TIME
We have many parents who often ask for advice on how to manage their children's screen time so we have compiled some top tips to support parents.
Children and teenagers want to use computers, smartphones, and the Internet but they don't necessarily have the knowledge or maturity to use them wisely. By limiting their hours spent online, you give children more time for sleep, socializing, and physical play.
They'll complain, but they'll trust you, and in the long run they'll develop self-control.
Educate Yourself on Electronics
Today's children are tech-savvy so it is essential to stay up-to-date on the latest phone app or the newest social media craze. We advise parents to teach their children about the risks of social media and understand age ratings. Make it a priority to learn about electronics and how they're affecting children.
Create "Technology-Free Zones"
Establish zones in your house where you just don't allow electronics, like smartphones and laptops. For example, the dining room can be a great technology-free zone that is reserved for meals and family conversations.
Set Aside Times to Unplug
Set aside times for the entire family to become unplugged from technological devices. For example, the dinner hour or an hour before bedtime can be great times for the entire family to have quality time together without TV, video games and computers.
Use Parental Controls
Protect children from inappropriate content on TV and online. Use parental controls that allow you to monitor what your children are viewing on TV and what they're doing online.
Talk to your children about the Dangers of Too Much Screen Time
In an age-appropriate manner, explain how violent video games, movies, and images can be harmful to children. Discuss how you can work together as a family to reduce potential risks.
Obtain Your Child's Passwords
Depending on your child's age and your values, it may make sense to obtain your child's passwords to any social media accounts or online accounts. It can also be important to establish rules about social media and what services you'll allow your child to participate in.
Encourage Other Activities
Encourage your children to become involved in activities that don't involve screens. Get your child to play outside, read a book or play a game.

HARROW FOODBANK
Every day people in the UK go hungry for reasons ranging from redundancy, receiving an unexpected bill on a low income, changes to benefits, not being eligible for benefits (for example due to immigration status) or delayed wages. A simple box of food makes a big difference and the Harrow Foodbank can provide families with three days of nutritionally balanced food and support.
The Harrow Foodbank is part of a nationwide network of foodbanks, supported by The Trussell Trust, working to combat poverty and hunger across the UK. Their belief is that they don't think anyone in our community should have to face going hungry.
Vaughan Primary School understands that at such times, some families may need emergency support or aid, therefore we are an agreed voucher referral partner and we are able to support families and provide them with emergency support. Please contact Ms Keohane, Mrs Fink or Ms Perschky if you require the support of the school or the Foodbank. We have assisted many parents to access this support and they have found the foodbank very supportive. Please be reassured that there will be complete confidentiality in this matter.
What happens at a foodbank?
Foodbank clients bring their voucher to a foodbank centre where it can be redeemed for three days' emergency food. Volunteers meet clients over a warm drink or free hot meal and are able to signpost people to agencies able to solve the longer-term problem.
What is in a typical food parcel?
Food parcels can include: Breakfast cereals, soup, pasta, rice, pasta sauce, tinned beans, tinned meat, tinned vegetables, tinned fruit, tea or coffee, sugar, biscuits and snacks
Dietary requirements
The Foodbank can usually adapt your food parcel to meet your dietary needs, for example, gluten free, halal or vegetarian. When you arrive at the foodbank centre, a volunteer will chat to you about any special dietary requirements you may have.
Foodbank locations:
Holy Trinity Wealdstone

Holy Trinity Church

1a Headstone Drive,

Wealdstone

HA1 5QX

020 8416 7344

OPENING TIMES

Mon - Closed

Tue - 13:00 - 15:00

Wed - Closed

Thu - Closed

Fri - 13:00 - 15:00

Sat - Closed

Sun - Closed

St Paul's Church

Corbins Lane

South Harrow

HA2 8EL

020 8416 7344

OPENING TIMES

Mon - Closed

Tue - Closed

Wed - 13:00 - 15:00

Thu - Closed

Fri - Closed

Sat - Closed

Sun - Closed
NEWS FROM FRIENDS OF VAUGHAN PTA
Hello everyone, welcome back, we hope you had a fantastic winter break.
News for the New Year
We hope you were all pleased with your Christmas cards orders. The children were impressively creative! We made £270 for the school. Thanks to Lucy Matthews and Kiran Sareen for organising it so well.
We are also delighted to welcome Lucy Matthews to the PTA committee as Vice-chair.
Treasury news
Vaughan PTA is looking for someone to independently examine our accounts on a yearly basis. You would ideally have accounting / finance knowledge although you do not need to have specific qualifications. If you would be happy to volunteer approximately 6-8 hours of your time, please contact Kerriann Brook, our treasurer at fovtreasury@gmail.com or let the school office know and Kerriann will contact you to speak further. A big thanks to Rajvi Lakhani who has generously offered her services to us for the last 5 years.
FoV Meeting and Bling it up Bake sale
The next PTA meeting for FoV is Friday 14th February (2pm in the small hall). We are also having a 'Bling it up' Bake Sale to start the half term holiday on a cheery note. Please remember to bring some money with you to pick up (3.25 pm by both school exits) and treat your kids to some yummy, sparkly cake. We will also be taking contactless payment on the stall at the front of the school.
If you can help, either by baking or setting up/selling, please email us at vaughanpta@gmail.com.
Disco volunteers
Bhavna Lulla is doing a wonderful job of organising our school discos this year, and we will once again be looking for volunteers to help set up and supervise. As this event is not supervised by parents, all volunteers will need a DBS check through Vaughan school (checks for other organisations do not apply, unfortunately). If you would like to help, and do not hold a DBS with the school, please see the school office ASAP and the staff will be happy to assist you in your online application. It's quick to apply for but takes around a month to process. Any queries, please email vaughanpta@gmail.com.
Disco Tickets
From this term, Friends of Vaughan will be managing all ticket sales online so watch out for the sign-up letter. The website we have chosen is safe, secure and designed specifically for PTA use. It is easy to use and will be the only way to purchase disco tickets this year​​​​​​.
Summer Fair
Summer fair planning is underway and we'd like to say a huge thank you to Rebecca Braithwaite, who is organising the event this year. We are always keen to have new parents get involved and would love to hear from you if you'd like to help organise, or have any connections who could help with a stall, sponsorship or donations towards the event or raffle. Please leave your details with the school office or email vaughanpta@gmail.com if you can help.
Dates for your diary
Next FOV Meeting followed by Valentine's Bake Sale: Friday 14th February at 2pm
20p collection day - TBC in March
FOV Meeting: Friday 13th March 2pm
Infant Disco: Friday 20th March
Junior Disco: Friday 27th March
Quiz Night: Friday 24th April 7pm
Sports Day: Wednesday 10th June
Summer Fun Day: Saturday 27th June
Raise money for our school while you do your shopping!
Please sign up to Easyfundraising.org.uk (or there is an easy to use App!) and Amazon Smile, and you will raise money for Friends of Vaughan when you shop online! Please sign up at http://www.easyfundraising.org.uk/causes/vaughanschoolpta and use the links provided on the Easyfundraising site whenever you shop online with John Lewis, M&S, Ebay and many more. It's so simple to do, no cost to you, and we can raise hundreds of pounds for our children!