School Meals
Taylor Shaw is one of the UK's leading specialist caterers in the education sector and is part of the world renowned Elior Group.
Taylor Shaw operate throughout the UK and they are responsible for the school meals service at Vaughan, providing freshly prepared food that contributes to the wellbeing of young people in their learning environment. We know that Taylor Shaw will provide freshly prepared food, a nutritionally balanced diet and innovative menus.
Taylor Shaw will ensure that all students have access to a healthy and affordable choice to eat each day, with options to meet the needs of everyone, including those with notified special dietary requirements. All of our new menus will be fully compliant with the government's School Food Plan.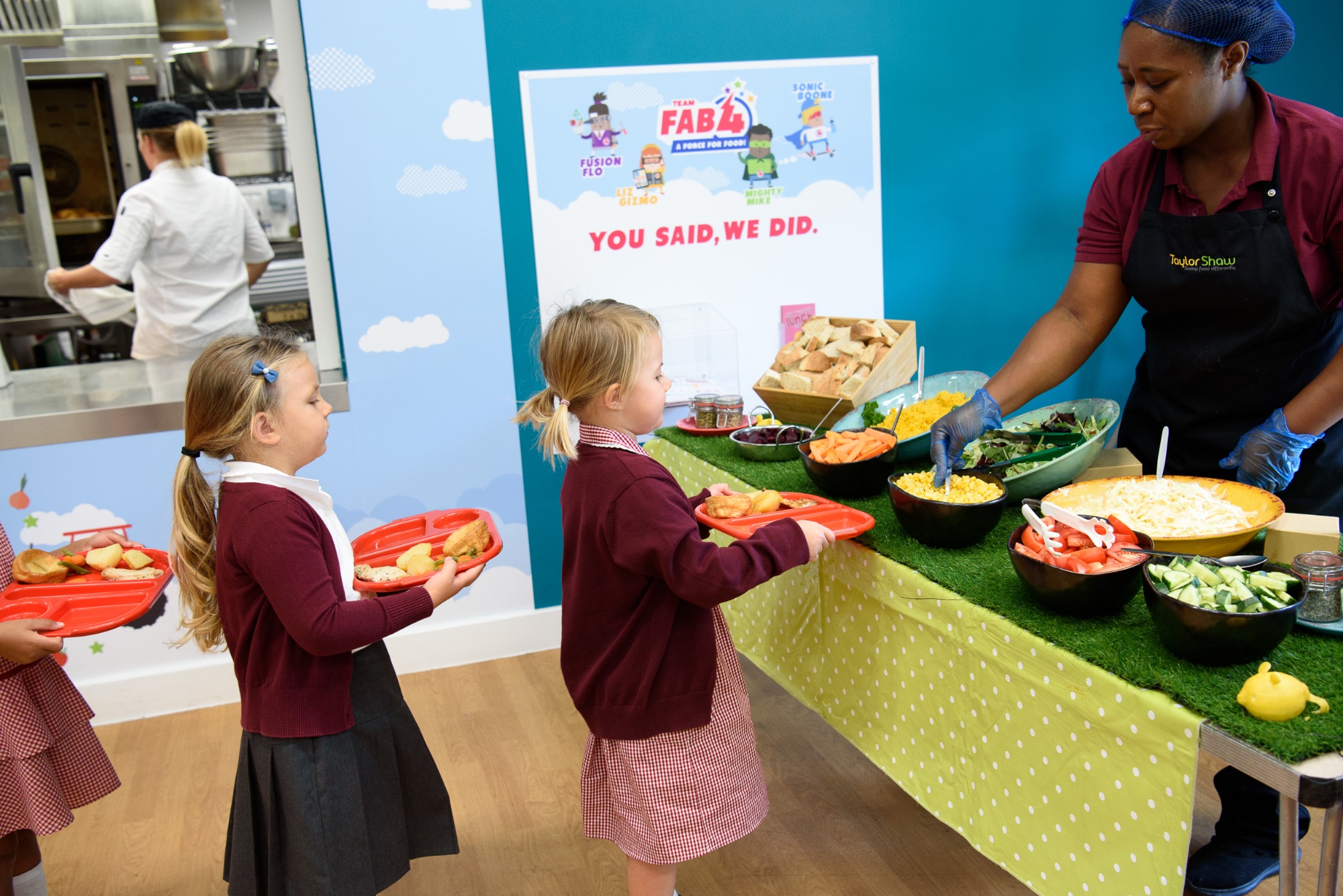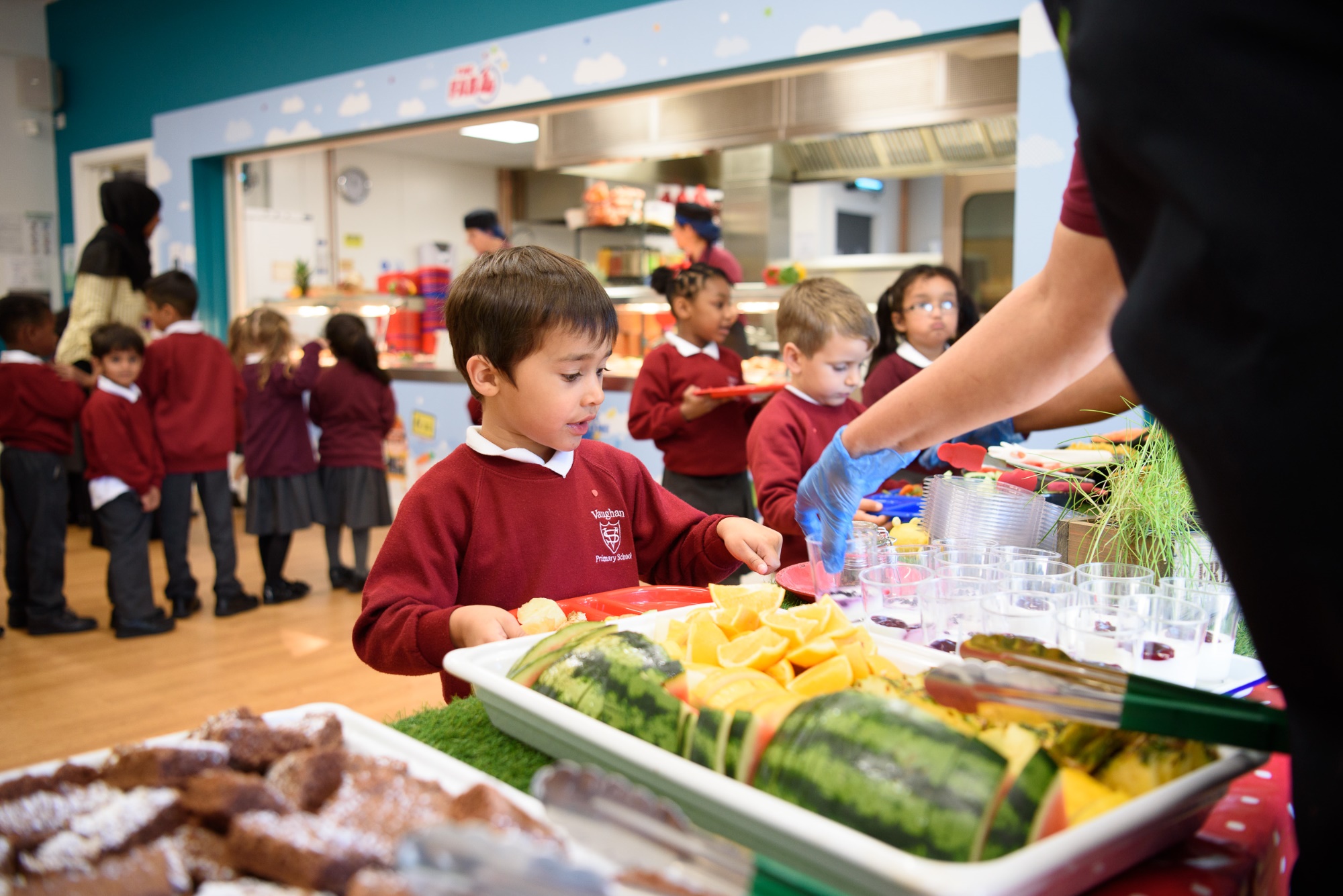 If you currently provide your child with food from home, this is the perfect time to consider a school meal as an alternative, as our new menus are highly popular with students and offer good value for money, with a competitive daily meal price of £2.20. Children in the infant school are eligible for universal infant free school meals which are funded by the government.
Meals should be paid for in advance and as such as we are now asking parents to share the menu with your child(ren), discuss the menu offerings and pre-book your lunchtime choices via new functionality which has been enabled in School Money. To view this week's lunch options, just log into Schoolmoney/Eduspot and choose the Dinners tab.
If your child is absent from school and you wish to cancel a pre-booked meal on Schoolmoney/Eduspot you can do this in advance by logging into Schoolmoney/Eduspot via the website or the app on your phone before 12 midnight the day before.
Alternatively in the event your child is ill first thing in the morning you must email the school on the first day of absence before 9.00 am to attendance@vaughan.harrow.sch.uk stating the reason for the absence and requesting for a refund for their school lunch.
All orders are sent to the kitchen and the food is prepared, therefore this charge will remain billable to parents, unless the request is received in writing before 9.00 am on the first day of absence.
During the course of the academic year, we will have a number of specially crafted menus which have specific curriculum links or mark special events and celebrations within the school calendar.
Free school meals
If your child is in Years 3, 4, 5 or 6 and you think they are eligible for free school meals, you can apply at https://pps.lgfl.org.uk/. If you need any help, the school office can also apply on your behalf. You will need to supply your full name, date of birth and national insurance number in order for the school to check on your behalf.
Medical diet
If your child requires a medical diet due to a food allergy, food intolerance or a medical condition that requires an adapted menu (e.g. carbohydrate count for Type 1 Diabetes), please follow this link to request a medical diet:
https://orders.lunchhound.co.uk/medicaldiets/request
For further support, please refer to the Parent User Guide.